Have you got what it takes?
Have you got the nerve to challenge the UK's tallest abseil?
The National Lift Tower is the UK's tallest permanent abseil. Working in partnership with the National Abseil Centre we have the most extreme abseil you can find in the UK. If you can tackle this, you can tackle anything!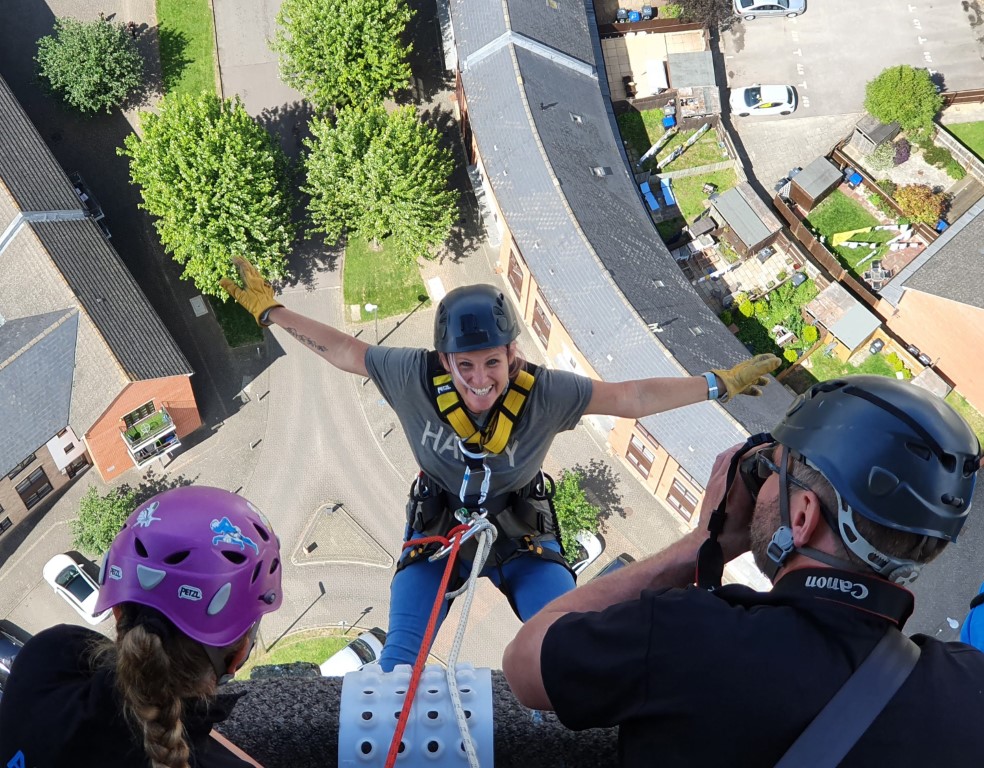 Sponsored abseils are a great way to challenge yourself and friends to raise money for charity and over the years tens of thousand of pounds has been raised here at the lift tower. If you are interested in our 400ft abseil please contact the abseil team directly on 07825 417685
We can also arrange private abseil days for your company team building event or for production companies on film projects. If you would like to arrange a private abseil day please contact the tower directly by clicking here and we will arrange a quote.