The 'National Lift Tower' started life as the 'Express Lift Tower'. Designed by architect Maurice Walton of Stimpson Walton Bond, the tower construction started in 1980 and was officially opened by Queen Elizabeth II on the 12th of November 1982.
The tower is 127.5 metres (418 ft) tall, 14.6 m (48 ft) in diameter at the base and tapers to 8.5 m (28 ft) at the top. The only lift-testing tower in Britain, and one of only two in Europe, it was granted Grade II listed building status on 30 October 1997, making it the youngest listed building in the UK at the time.
British Standards Institution
From the towers opening, one of our lift shafts was used by the British Standards Institution (BSI) for type testing of lift safety components. The safety gear tests were done by putting the lift cars into free fall down the shaft with rated mass at tripping speeds, to make sure that the the lift cars decelerated and stopped within the requirements of the specifications.
Buffer testing was also performed at the lift tower, which involved impacting the buffers with set weights and speeds. The aim of these tests were to ensure that if the worse did happened and a lift went into an uncontrolled free fall the safety components were able to stop the lift.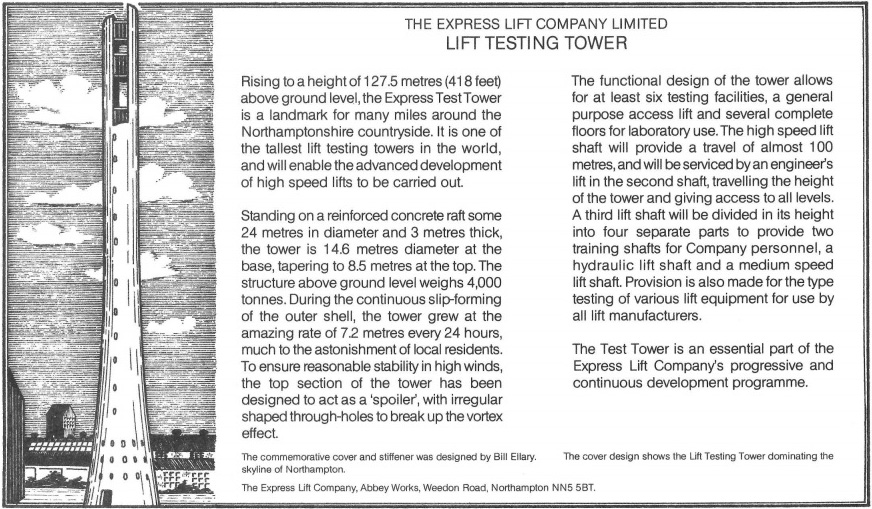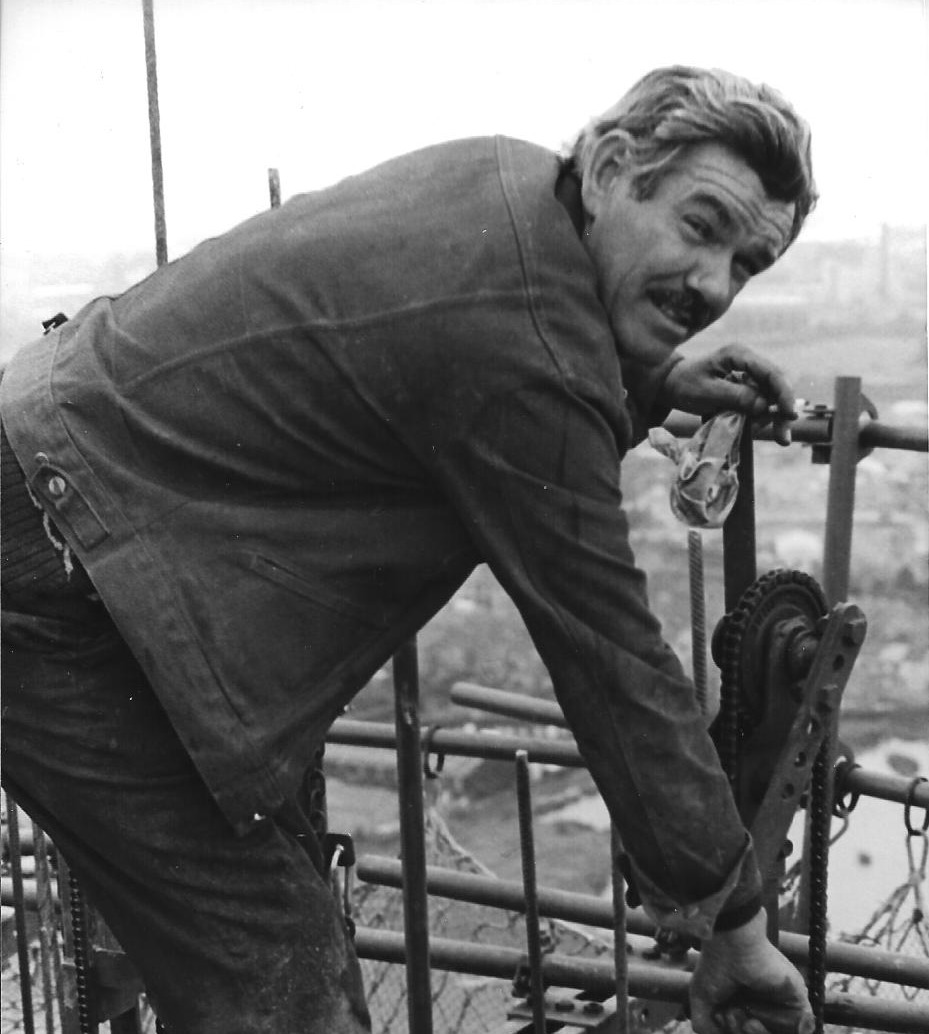 1978: The structure was commissioned by the Express Lift Company.
1980: The construction began, following designs by architect Maurice Walton.
1982: On November 12th the tower was officially opened by Queen Elizabeth II.
1997:  On October 30th the tower was granted Grade II listed building status. After the tower fell out of use when Express Lifts closed.
1999: The tower and surrounding area was sold to Wilcon Homes for development.
2009: October 2009 marks the re-opening of what is known today as the National Lift Tower, after becoming privately owned.
2014: Planning permission granted for Abseiling from the top on a  more permanent basis.
2015: Studor (now part of Aliaxis) start installing the worlds tallest drain testing rig.
The National Lift Tower today hosts the tallest & most advanced computer controlled, high-rise drainage testing rig in the world on behalf of Aliaxis who are a global leader in drainage products. We also host various companies in testing their own products such as safety harnesses or emergency escape devices.
We still provide important services to the lift industry such as hosting training services on behalf of a major insurance brand who use our facilities to train lift engineers in real world scenarios.
The tower hosts many abseils each year which raise thousands of pounds for local and national charitable causes.